Wiper paper for stencil cleaning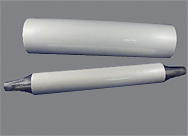 Wiper paper roll ReOn is made from high performance materials and specialized for efficient removing of solder paste residuals. ReOn stencil rolls are compatible with most popular printers such as DEK, MPM, Panasonic, Minami etc. Each roll is individually packed in ESD safe packaging.
Details:
shape: roll
Technics:Nonwoven
density: 40G; 56G; 65G; 68G
color: white
core: plastic roll or cardboard
Product description:
SMT rolls, woodpulp wipe, industrial wipe, lint-free wiper, low lint wiper, cleanroom wiper, wood pulp nonwoven wipe, lint-free wiper, low lint nonwovens, wood pulp wiper, cellulose wipe, degreasing wipe, smt stencil clean roll
Character:
1. Low lint, low particle generation
2. Tear resistant, very strong and durable
3. Very absorbent for water, oil and grease.
4. Solvent resistant
5. Super soft and cannot Scratch
Application:
1. Perfect for SMT - PRINTING & Industrial applications
2. Ideal for all Solvent & Spirit Wiping applications
3. Ideal for polishing, buffing paintwork, trim glass and interiors
Files:
ReOn_wiper rolls_ MSDS_ ENG.pdf
ReOn_wiper rolls_ MSDS_ Rus.pdf
TDS ReOn wiper rolls.pdf
Rolls can be custom made to suit your exact requirement.
Please contact us for further details.